We Design & Build Your Dream Space
As Premier Designers and Suppliers We Help You Get That Dream Project Done
From start to finish we collaborate, design, supply and build the space you've been waiting for.
Why Work With Us?
• Over 50 years combined experience in kitchen and space design
• Published in Northwest Living Magazine, Better Homes and Garden Building Ideas and winner of Best Kitchen Design, Street of Dreams 
• We design with your budget in mind
• We use only the highest quality cabinetry
• We offer creative solutions that will take your project to a new level 
See what we're all about with our KC Custom Cabinetry Promotion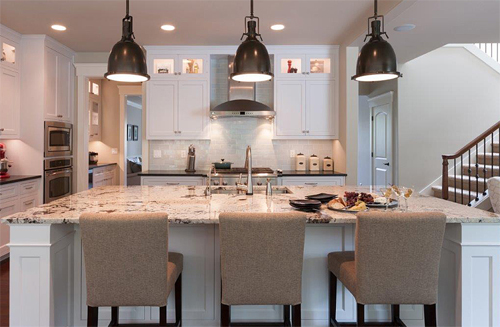 – WE WILL BEAT OUR COMPETITOR'S PRICE BY 10% –

We Love Our Made To Order Cabinets and We Think You Will Too
For a limited time (August 1st – October 1st), send us a copy of your written cabinet quote along with your detailed layouts. If it meets the criteria listed below we will beat that quote by 10%. Some restrictions apply.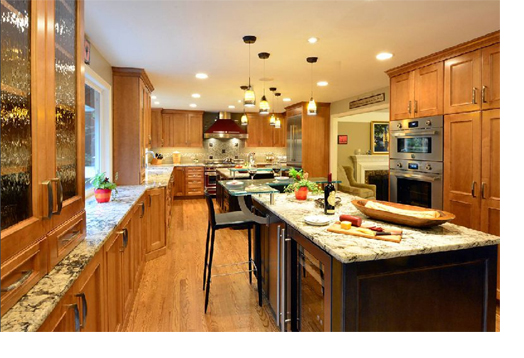 WHO IS ELIGIBLE FOR OUR KC CUSTOM CABINETRY PROMOTION?

• Anyone with a cabinet quote of $2,000.00 or more.
• Must have a written quote from a cabinet supplier with same or similar specifications as KC Custom Cabinets (refer to KC Custom Specifications below)
• Must have a layout or design in order to confirm pricing to a supplier quote.
• Upon approval must be placing order by October 30, 2020. 
• Job site location must be within King or Snohomish counties unless otherwise approved by KC Fine Cabinetry.
• Must be European Frameless type of cabinets only. Face Frame Inset style will be considered on a job by job approval. Face Frame cabinets with full overlay doors will not be available or eligible.
• Only Door styles similar to KC Custom doors are available and only stain and painted cabinets are available for this promotion. Wood Species Included: Alder, Beech, Cherry, Maple, Hickory, Red Oak, Qrt. Sapele, Walnut, White Oak.
• Stains include KC Custom Standard stains only. Custom matches are not included in this promotion.
• Paints include KC Custom standard paints or Sherwin Williams or Benjamin Moore colors that have already been matched by KC Custom. (please see list for all paint colors available.)
• Must take delivery of cabinets when cabinets are produced and ready for delivery.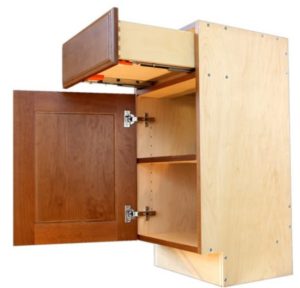 HOW TO TAKE ADVANTAGE OF THIS PROMOTION:

1. Submit drawings and detailed cabinet quote to KC Fine Cabinetry via email for preliminary approval. (KC Fine Cabinetry will respond with 24 hours.)
2. When your quote is approved you will receive a KC Custom Quotation to verify the information as well as price and delivery location. At that time, you will be required to submit payment for a deposit outlined on your quotation agreement.
3. Once your deposit is made, KC Fine Cabinetry will create shop drawings of your order for your approval within 48 to 72 hours. If any changes need to be made prior to final approval you will be instructed on how to send those changes to KC Fine Cabinetry. Changes will be made within 24 hours of notification. When these drawings are complete you will sign off on the drawings for approval and submit back to KC Fine Cabinetry. A confirmation will be sent back to you within 24 hours of sign off with an estimated completion and delivery date. At this time full payment will be due as outlined in the Quotation agreement prior to your order going into production. Failure to make this payment will result in delay of order until payment is confirmed.
4. If for some reason you cancel the order prior to production a shop drawing illustration fee will be deducted from your deposit refund. This amount will be detailed on your quotation agreement. No cancellations or changes after production has started.
5. No changes can be made to your order at this time unless approved by KC Fine Cabinetry.
6. Prior to delivery, confirmation will be emailed to you of the actually delivery date and time frame.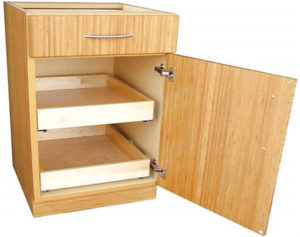 WHAT CABINET SPECIFICATIONS ARE ELIGIBLE FOR THIS PROMOTION?

All box work is pre-finished solid ¾" thick Maple Plywood with a clear UV-cured finish. All box work is edge banded in matching PVC edge band. Drawer boxes are solid 5/8" thick hardwood finished Dovetail drawers with Blum full extension soft close undermount guides with full three direction adjustment. Doors are hinged with Blum 110-degree soft close hinges. Doors and drawer fronts are solid hardwood thru out depending on style. Exterior Finishing is an acid cured conversion varnish finish of the highest quality.
EXCLUSIONS FOR THIS PROMOTION:
1. Cabinetry that doesn't meet the conditions noted above without approval by KC Fine Cabinetry. All quotes have to be approved by KC Fine Cabinetry and reserves the right to refuse this promotion to any project.
2. Imported cabinetry or quotes from cabinetry made out of the United States. Also, knock down or assemble yourself cabinets.
3. Face Frame Full overlay construction cabinet types.
4. Unfinished cabinetry without approval by KC Fine Cabinetry.
5. Products, door styles, or materials not offered by KC Fine Cabinetry or cannot be obtained by KC Fine Cabinetry are not eligible.
6. Out of state or out of local delivery areas are excluded unless otherwise approved by KC Fine Cabinetry.
7. Any other products sold by KC fine Cabinetry other than KC Custom Cabinets are not available for this promotion.
8. Any previous quotes or sales by KC Fine Cabinetry or to any previous Customers of KC Fine Cabinetry.

If If you have any other questions or if you want to find out if you qualify for this promotion, please email us at [email protected]
READY TO GET STARTED?